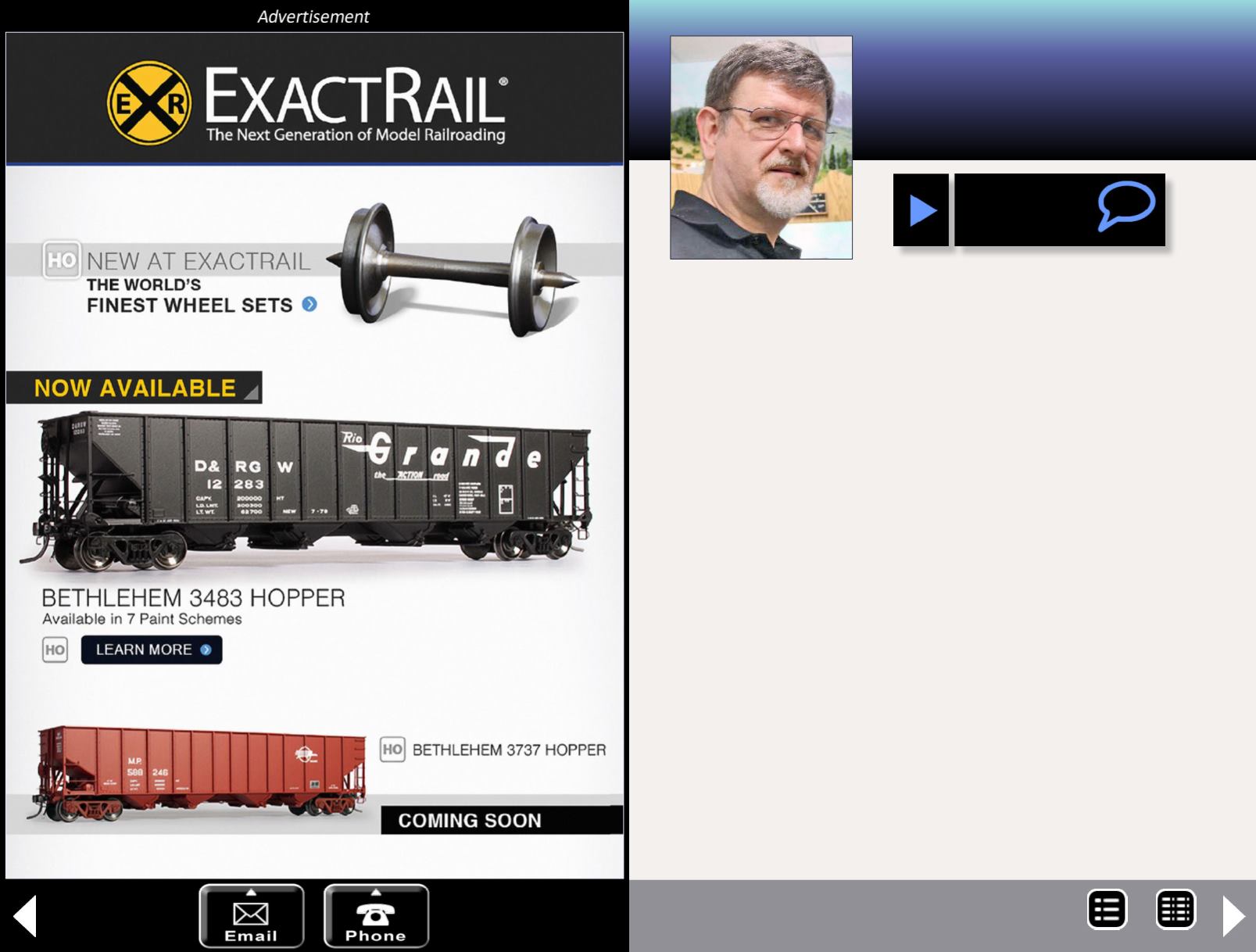 MRH's fifth anniversary
Looking back and looking ahead
A
s of the January 2014 issue, we're officially 5 years
old! Issue 1 rolled out January 2009, five years ago this
month. When I look at how far we've come and how
far digital publishing technology has progressed, I'm amazed.
To prepare for this editorial, I looked back at the very earliest
postings on the MRH website forums. Someone commented
that reading MRH on a computer would be a lot less portable
than reading paper magazines – making a digital magazine
something of a pain to read.
So I posted this response to these concerns back in the sum-
I don't think the device you're looking for is here yet.
IMO, the perfect device would be close to 8 x 11 in size and
display PDFs in color. It would also be inexpensive, maybe
selling for $300 or so.
If the iTouch or iPhone had good native PDF support, it might
work. You would navigate by flicking pages left or right, and
double tap to zoom to readable size on a page area. But
Publisher's editorial - 1