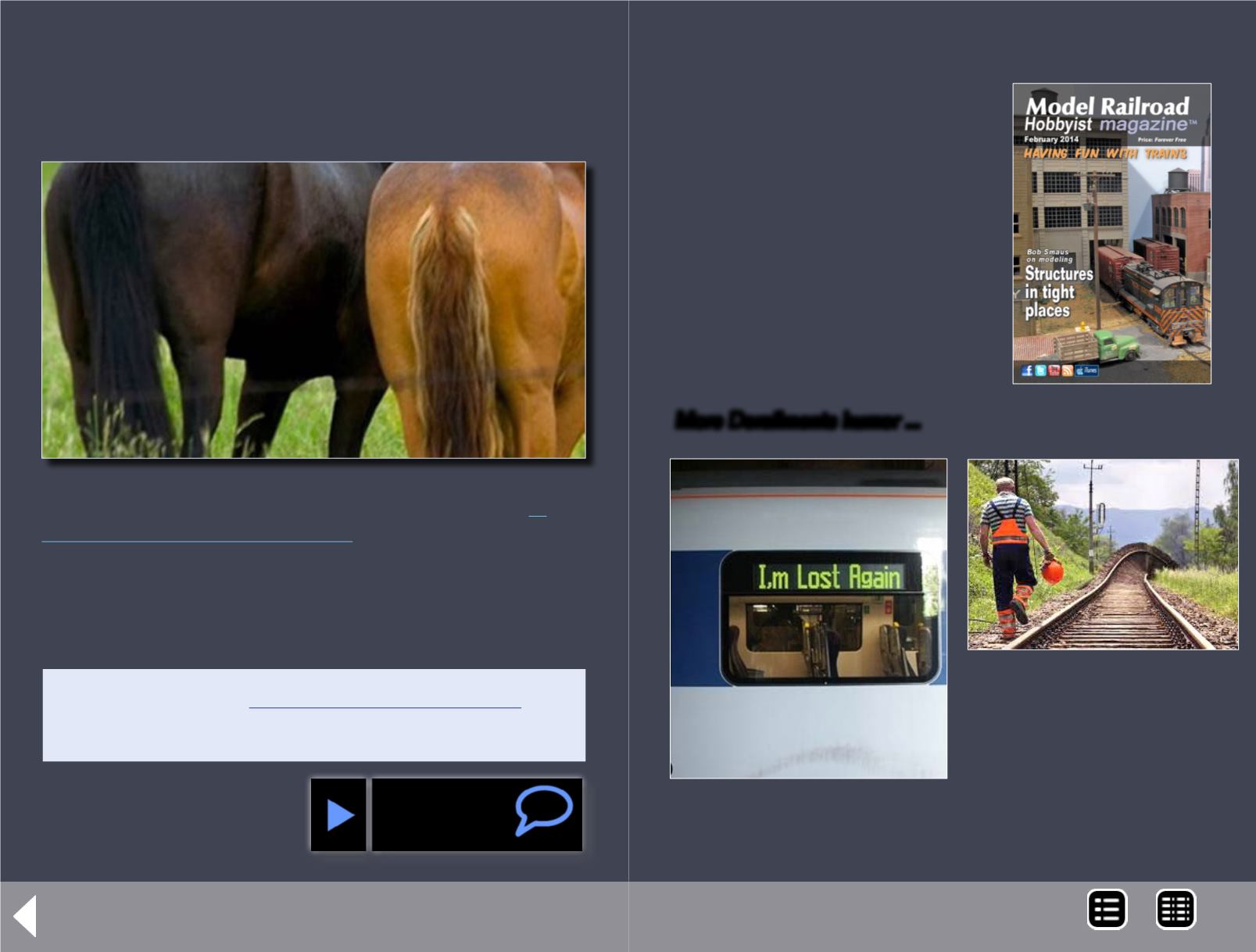 humor (allegedly) and bizarre facts
we use it, it's worth $25!
Ever wonder how the railroads ever settled on a gauge of 4'-8½"? What
do horses have to do with determining the gauge? Follow the link to
to read a fascinating story how
this bit of history has its fingers on everything from railroads to space travel.
For the love of model trains
Coming Jan 27th
Structures in tight places
Railfanning the Allagash, part 2
Turnout control protection
Grand prize winner in MRH's $500
and lots more!
More Derailments humor ...
Great, nowmy commuter train is lost
as well ...
Oh darn it, Johnson built the super
elevation just like I told him to.