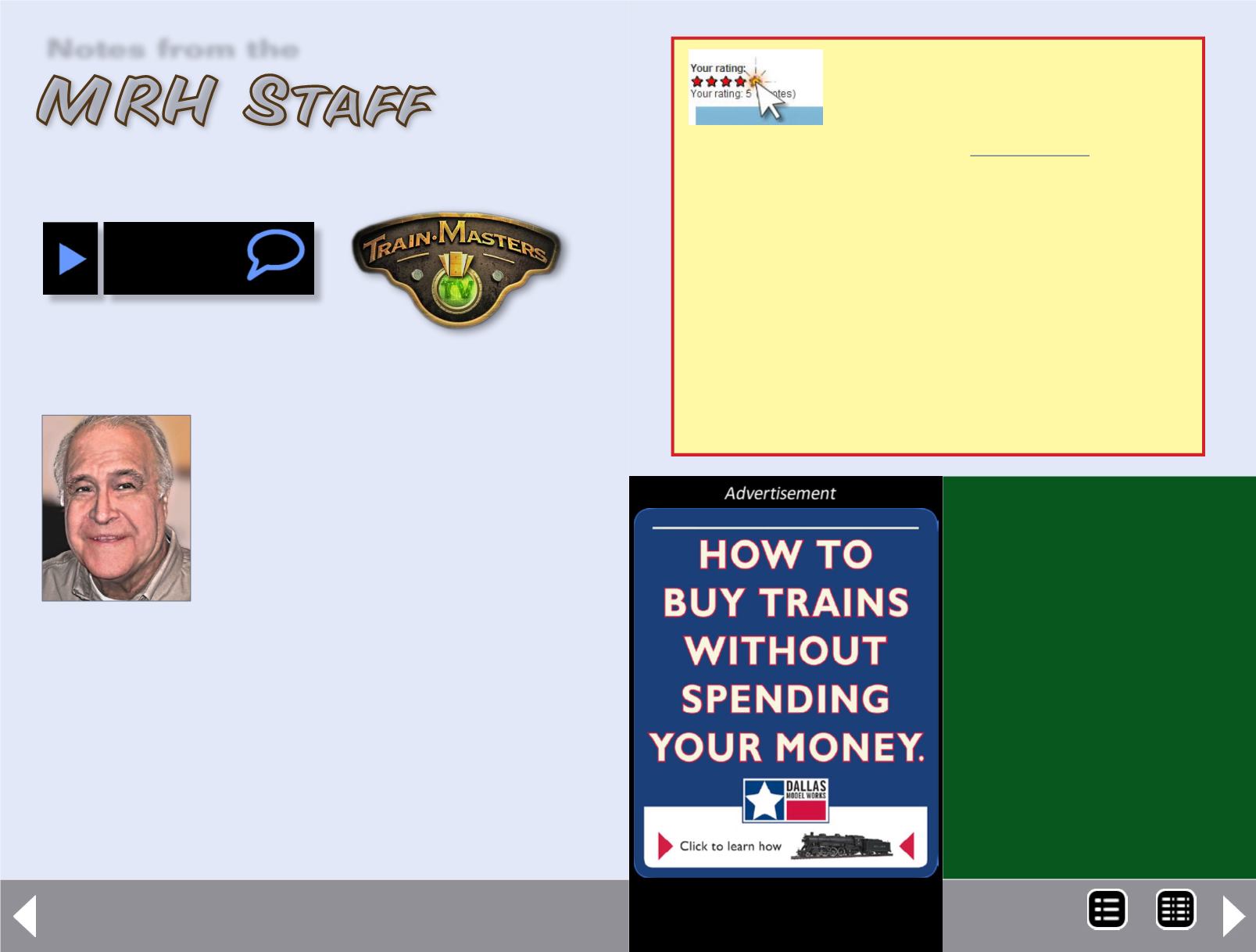 The five top-rated articles in the
4.5
Getting Real: Pacific Fruit Express, part 2
4.4
DCC Impulses: Getting the sound in
4.4
Jim Ferguson's Great Northern Railroad
4.4
Water lilies and cattails
4.4
4.8
Please rate the articles!
Click the reader feedback button on each article and select the
star rating you think each article deserves.
Thank you!
October 2013 MRH
Ratings
MRH New Lite and Narrow columnist,
TrainMasters TV coming Nov 11, and more ...
Notes from the
MRH's new Lite and Narrow columnist:
Larry Smith, MMR
W
hen we lost our Lite and Narrow
columnist Lew Matt back in
2012, we started looking for a
new narrow gauge columnist, but we never
could quite find the exact fit we were look-
ing for. We love narrow gauge and wanted it
to get some fair representation in our pages.
We knewwe wanted a columnist who had experience in more
than just Colorado narrow gauge. We feel it's important to also give
the eastern narrow gauge lines some coverage: the East Broad Top,
the Tweetsie (East Tennessee &Western North Carolina RR), and of
course, the Maine two-footers.
Along comes Larry Smith in Atlanta, and he mentions he misses our
Lite and Narrow column. I told Larry that we've been looking for a
new Lite and Narrow columnist. Larry came back to me later in the