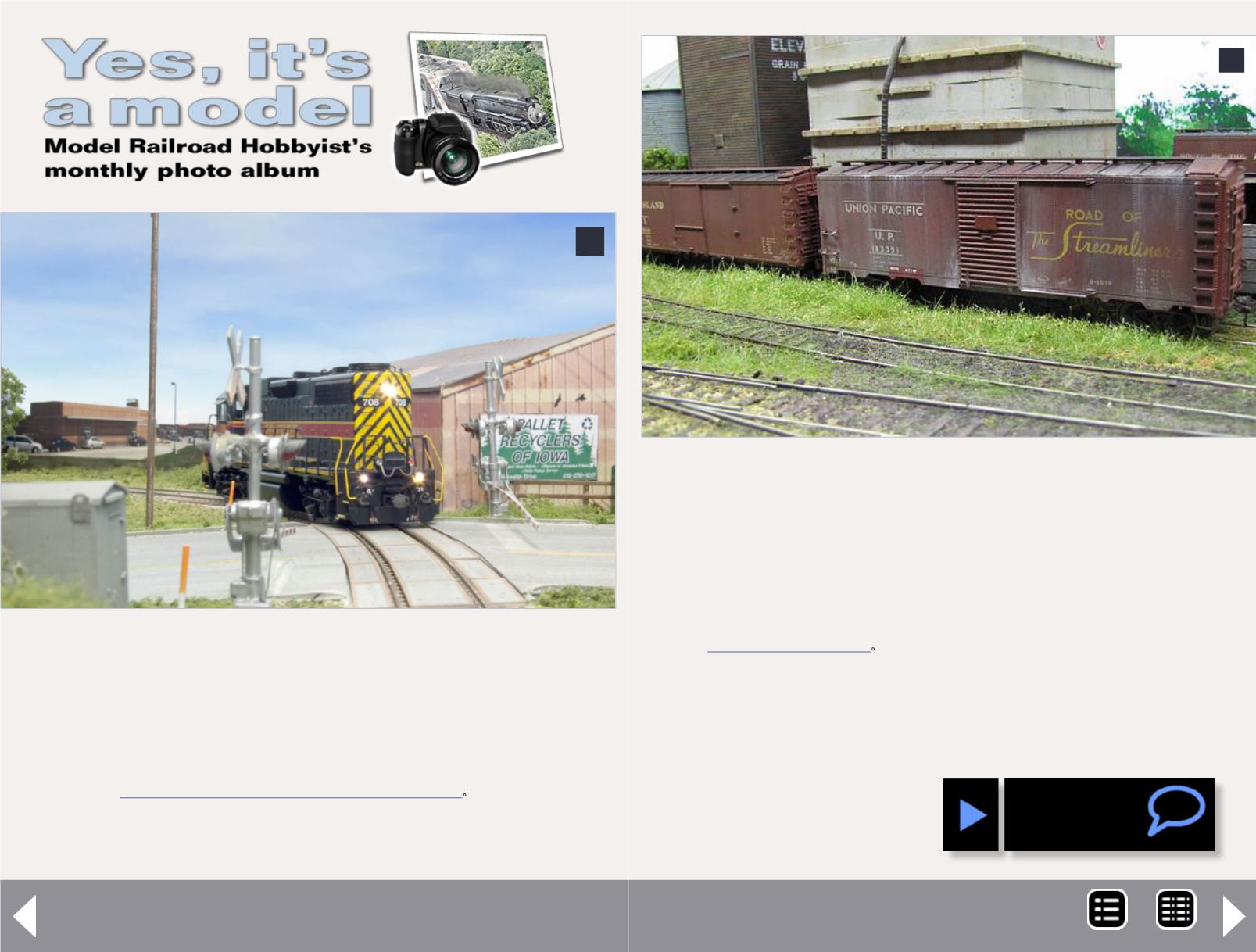 1: Iowa Interstate 708 deadheads home across Meredith Drive after
delivering two loads to Beisser Lumber in Grimes, Iowa.
Drive is the only grade crossing on the prototype Grimes Line that
has crossing gates, so crews don't have to stop and ensure protection
is active before proceeding. James McNab took the low-angle photo
on his HO scale IAIS Grimes Industrial Track layout. To see more of his
2. UP 183351 and a Rock Island boxcar sit at one of the many eleva-
tors along the MoPac Bagnell Branch, waiting to be loaded.
Duckworth photographed the scene on his Missouri Pacific layout. The
layout uses Micro Engineering code 70 track for the mainline and code
55 for siding and industry tracks. This layout is Charlie's first foray into
scenery. We think he has done an excellent job at creating the feel of
a branch line that is lightly maintained. To learn more about his layout