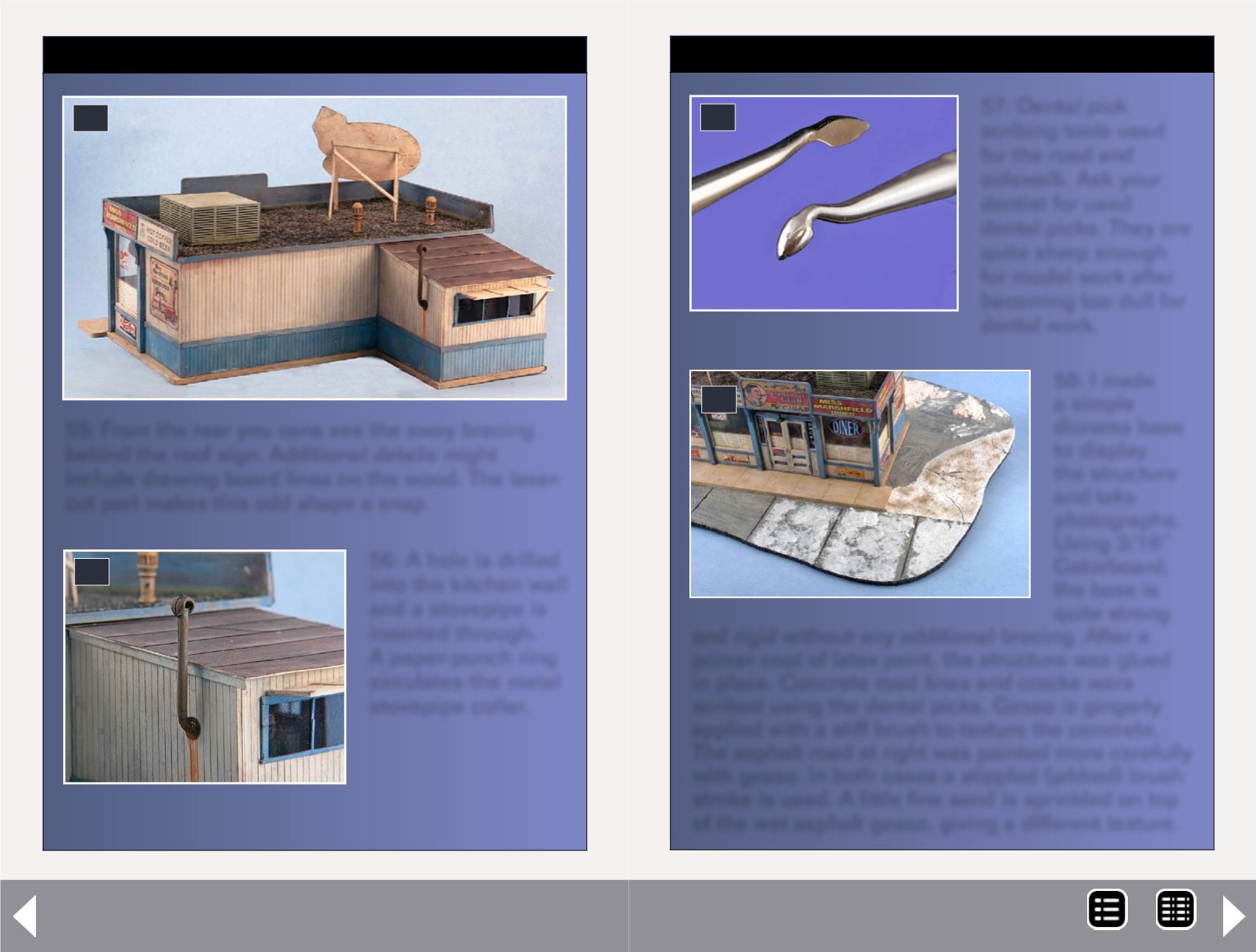 Build a laser kit part 3 - 4
STEP 8: Exterior details
Continued ...
55: From the rear you cans see the sway bracing
behind the roof sign. Additional details might
include drawing board lines on the wood. The laser-
cut part makes this odd shape a snap.
55
56
STEP 9: Building the diorama
57
and rigid without any additional bracing. After a
primer coat of latex paint, the structure was glued
in place. Concrete road lines and cracks were
scribed using the dental picks. Gesso is gingerly
applied with a stiff brush to texture the concrete.
The asphalt road at right was painted more carefully
with gesso. In both cases a stippled (jabbed) brush
stroke is used. A little fine sand is sprinkled on top
of the wet asphalt gesso, giving a different texture.
58