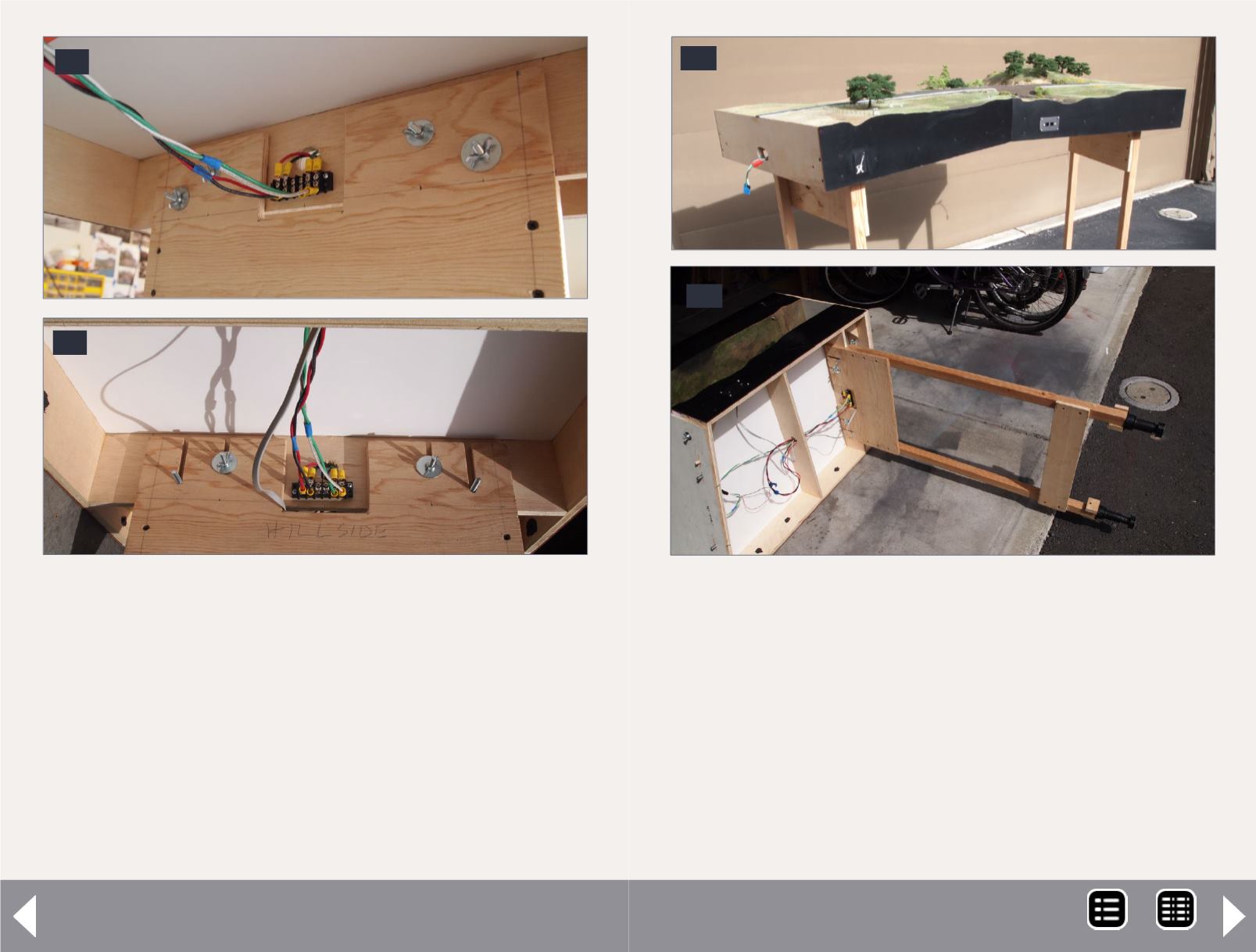 Shoofly free-moN module - 6
5a-5b: At first I passed ¼" bolts through both cross
supports and leg plate. Cutting notches to allow the
legs to slip onto the bolts saves much time and energy
during setup and take down.
I also did not extend the section end plates up to bookend
the foam, instead allowing the foam from each section to
butt up against each other. Again, it's held up so far, but The
Voice of Experience says it's better to have a solid butt joint
with ply, rather than only the softer foam, to extend the life
of the module, especially given the constant set-up, take-
Legs:
The legs are 2"x2"s with a simple frame of ½"-plywood stiff-
ening plates affixed to top and bottom. The top plate extends
4" above the legs with 5/16" slots cut from the top down,
allowing them to slip onto the 1/4" bolts attached to the
cross-supports (5b). Originally I had loose hardware to pass
6a-6b: Using ¼" bolts in T-nuts as leg levelers was
cheap but operationally time-consuming and tiring.
Rockler leg levelers are well worth the cost and are
easy and quick to adjust.