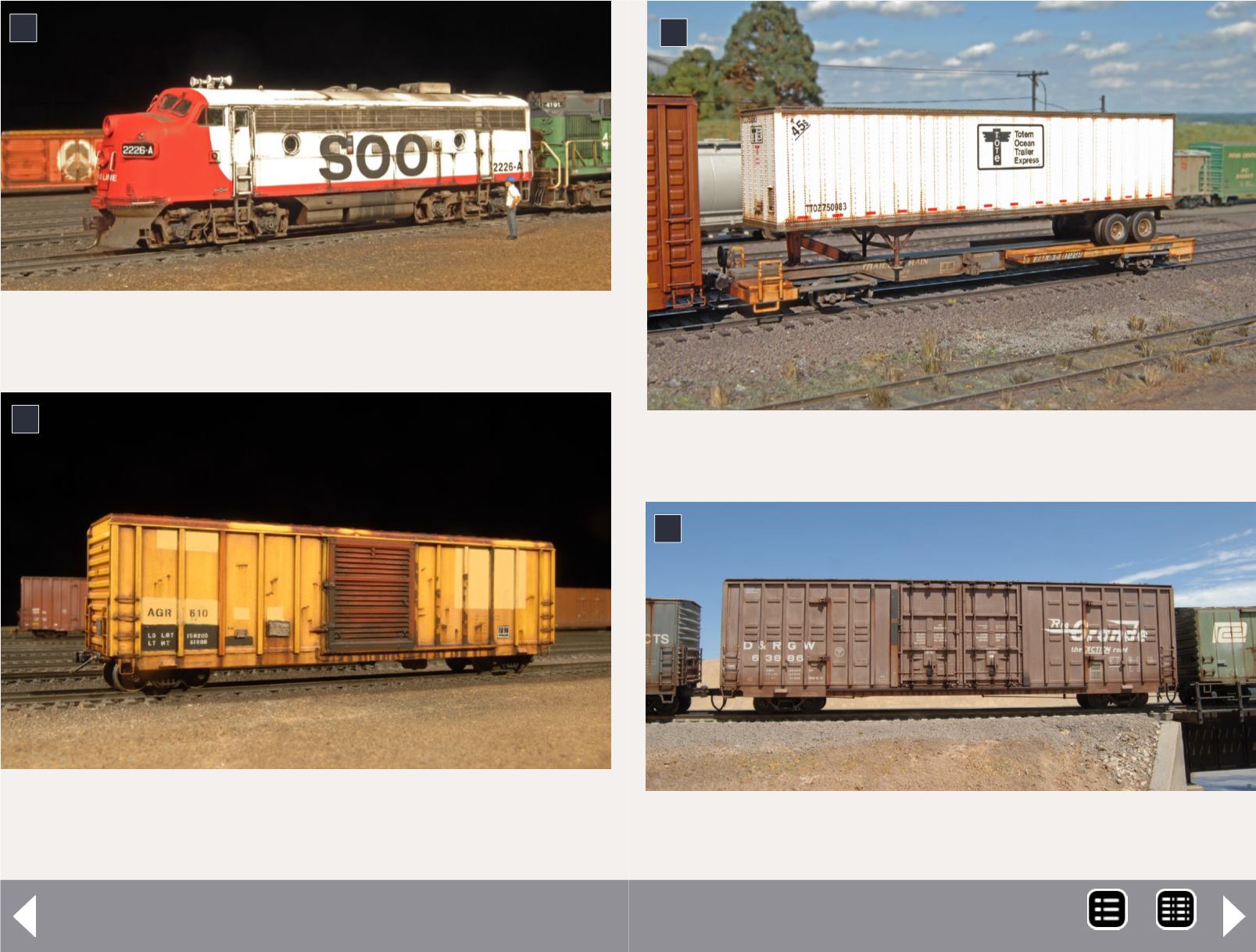 6: On the SOO F7 (Intermountain), Mike added a Microscale
ACI plate and called it a day. Love that bloody nose!
6
7: The AGR box car (Athearn) is loosely based off the proto-
type. He added Details West air hoses and used balsa wood
for the tack boards. All weathering done with artists oil paints.
7
8: Walthers Front Runner was weathered right out of the box.
One day he might add some air lines to detail the model.
8
9: All weathering on this DRGW box car (Atlas) was done with
9